n Order Entry is both versatile and Innovative. It is designed for rapid and easy entry of customer orders and facilitates the picking and invoicing process.
n Enter by customer number, name or telephone number.
n Credit hold based on aging or maximum dollar limit is available.

n Description, or partial description accesses look-up screen.
n Pertinent information such as item number, contracts special pricing and flyers display on screen.
n History file is accessed by prefix or item description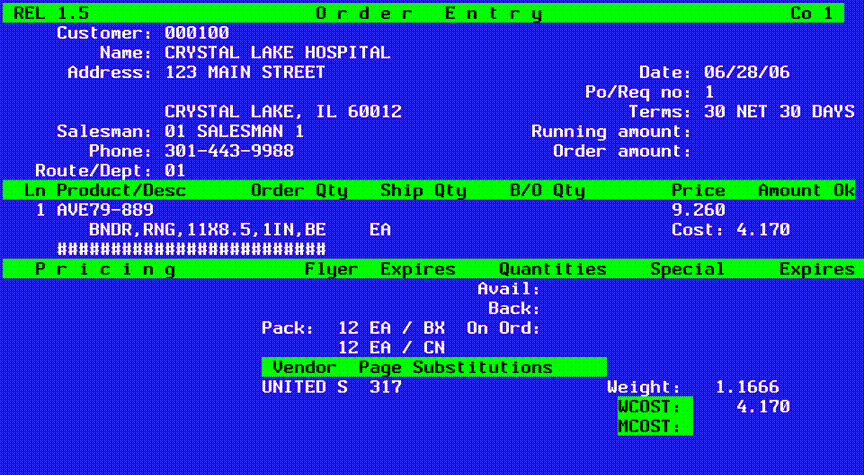 n Gross Profit is protected if pricing falls below the minimum percent.

n Orders can be modified after the original has been entered until PO is transmitted.

n Customer unique product numbers can be assigned and cross referenced.

n Products can be assigned substitutions or cross referenced to standard item numbers

n Picking tickets can be printed after each order is entered or batch printed.
System Reports- OE
n Daily Orders
n Orders on Hold Report
n Orders with No Invoice Number
n Return Authorization Report
n Orders with No Cost
n Wholesaler shorts
n Invoice Reprint
n Customer Price Book
n Order Fill Rate Report
n Price overrides
n Operator Analysis
n Open Quote Report